Description
Take full control of how you display the price for WooCommerce variable products. In general, you are limited to displaying the price as a range from the minimum to maximum price.
Variation Price Display for WooCommerce will help you display the price in multiple different formats for example only the minimum or the maximum price. With further customization options, Variation Price Display for WooCommerce is a priceless addition to your store.
Feature highlights of Variation Price Display for WooCommerce PRO
List all variation prices under the product title
In addition to the existing price types of the basic version, now you can list all the variation prices right under the product title both on the archive and product details pages. This is a brilliant step to give your customers the most important information with just a glance.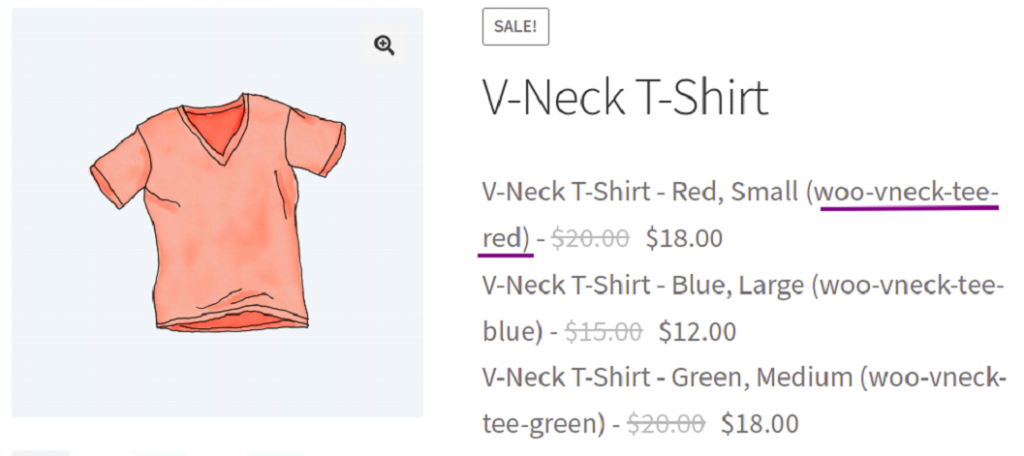 Control where you display the custom price
Want to control where you display the custom price options? Price Display for WooCommerce has got you covered. You can either choose to display the new price formats on the product details page or just on the archive pages. And, of course, you can choose both the product details and the archive pages at the same time.

Add SKU with variation name
While displaying the list of all variation prices by selecting List all variation prices from the Price Types option, you can also include the SKU with the price. Adding more information for your customers in a single place elevates their shopping experience.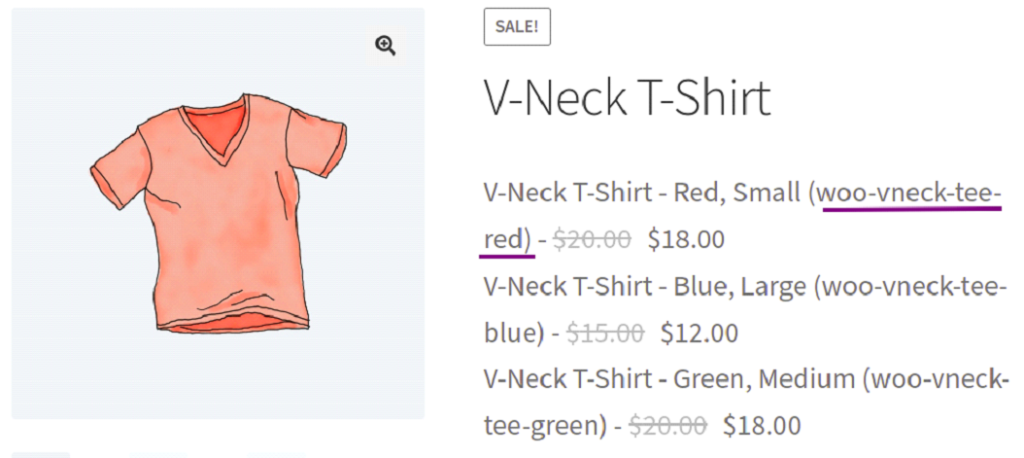 Display discount badge
Variation Price Display for WooCommerce also lets you include a discount badge with the percentage of discount highlighted in it. You can leverage this feature while displaying the Minimum or Maximum price. Thus, customers will instantly know how much they are saving by purchasing your product.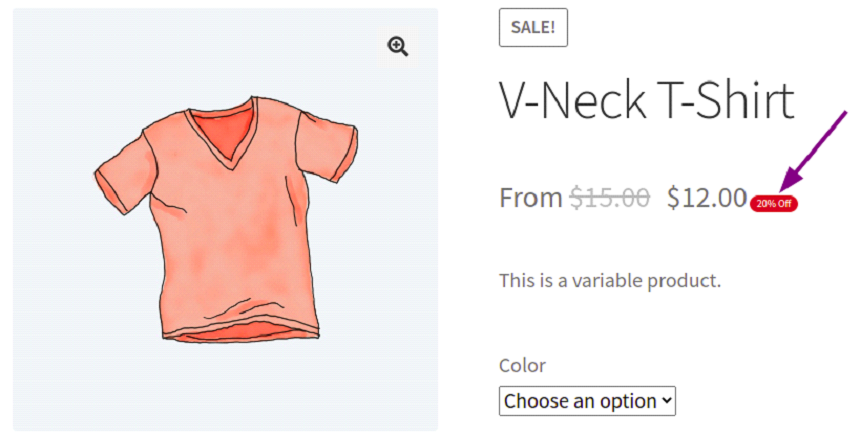 Disable Price for Admin
As the store owner, you may want to view the price in the default format while doing maintenance on your store. Variation Price Display for WooCommerce comes with a thoughtful option to disable the price customization when you are logged in as an admin.

Personalize Variation Price Display for WooCommerce
If you have a brilliant idea that can further enhance your loved WooCommerce extension. Feel free to share your ideas with us here.
Purchasing the premium version also gives you access to all features of the basic version. The basic version of Variation Price Display for WooCommerce offers four Price Types and several customization options. You can add the text From before the minimum price of your store. Likewise, you can also add Up to before the maximum price.
Additionally, it lets you hide the reset link that WooCommerce displays on the product details pages. Moreover, you can enable a sale price format to display the regular price in strike-through along with the discounted price. You can get more details of the features from documentation.